[fusion_builder_container hundred_percent="no" equal_height_columns="no" hide_on_mobile="small-visibility,medium-visibility,large-visibility" background_position="center center" background_repeat="no-repeat" fade="no" background_parallax="none" parallax_speed="0.3″ video_aspect_ratio="16:9″ video_loop="yes" video_mute="yes" overlay_opacity="0.5″ border_style="solid"][fusion_builder_row][fusion_builder_column type="1_1″ layout="1_1″ background_position="left top" background_color="" border_size="" border_color="" border_style="solid" border_position="all" spacing="yes" background_image="" background_repeat="no-repeat" padding="" margin_top="0px" margin_bottom="0px" class="" id="" animation_type="" animation_speed="0.3″ animation_direction="left" hide_on_mobile="small-visibility,medium-visibility,large-visibility" center_content="no" last="no" min_height="" hover_type="none" link=""][fusion_text]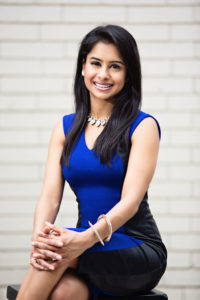 So many of you know by now, my husband Jay and I are expecting our first baby arriving February 15 2018 (our Valentines Baby). At the same time our baby has been incubating in my growing belly, we have also been incubating our other baby Revive Atlanta MD: A Functional & Integrative Family Practice & Med Spa in Decatur, GA. We are currently still under renovations  and are projected to open by November. I will definitely be keeping you all posted as things progress and change. Our practice website is still under construction as well.
We will be taking all major insurance including Medicare, Tricare, Blue Cross Blue Shield, Cigna, Aetna and United Health Care. We will be offering a wide array of services along with traditional family practice including Nutritional IV therapy, aesthetic procedures like Botox and dermal fillers, PRP facials, weight loss and detox programs, allergy testing and treatment, nutritional counseling as well as routine physical and wellness exams to name a few.
Please follow us on @reviveatlmd on facebook, twitter and instagram for all updates. We are here to revolutionize and change the future of medicine and make Holistic Integrative & Functional Medicine affordable for everyone. We look forward to sharing this new practice and experience with you all!
I am still seeing patients as a concierge style until the clinic opens. If you're interested please contact me via email at [email protected] or call 678-561-5026.
Address:
Revive Atlanta MD
2786 North Decatur Rd, Suite 230
Decatur, GA 30033
phone: 678-561-5026
[/fusion_text][/fusion_builder_column][/fusion_builder_row][/fusion_builder_container]